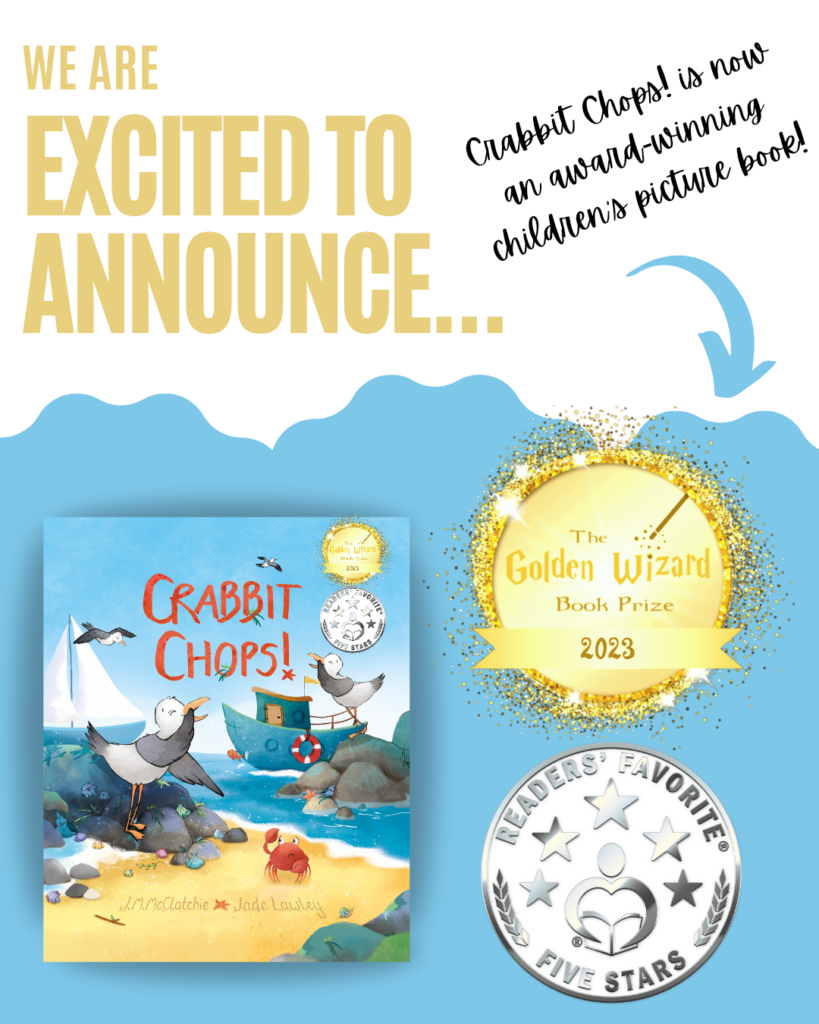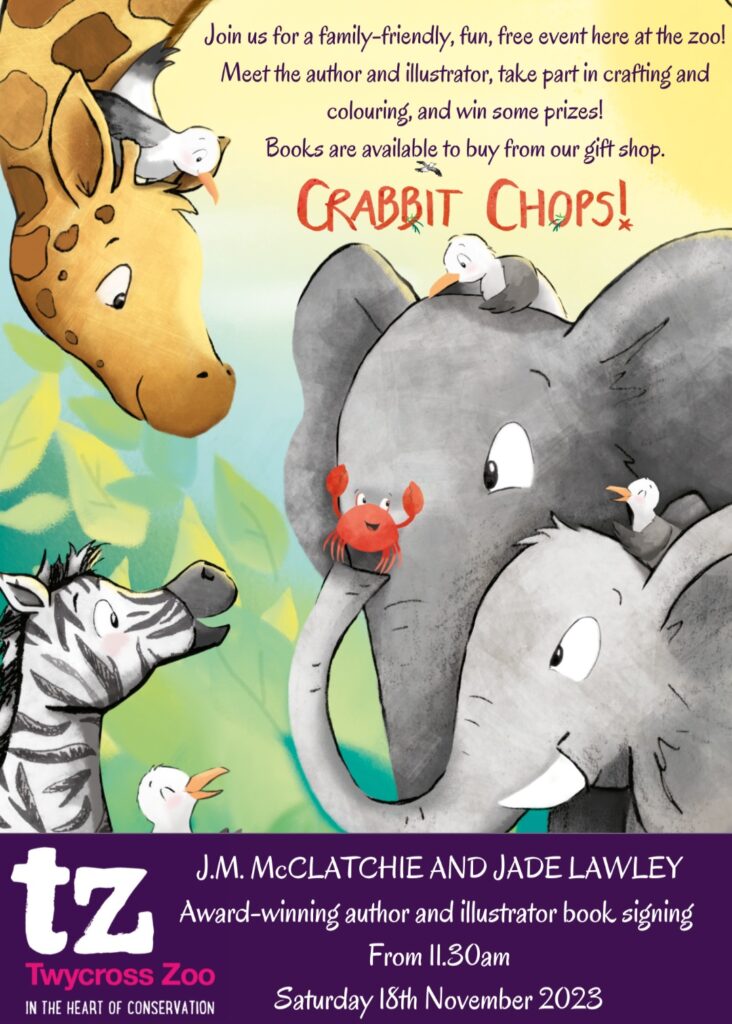 We are touring Waterstones (subject to availability) and holding competitions!
By entering the competition, your child could win ten copies of Crabbit Chops!, an exclusive Crabbit Chops! jigsaw, and bookmarks for their school!
Our first event was held in the Lichfield branch on 8th July, with our next event being a special one held at Twycross Zoo on 18th November! You can also subscribe to our newsletter to be notified when we are coming to your local Waterstones!
Our events are family-friendly, fun, and FREE, and have a range of activities to keep your child entertained. Books will also be available to buy in-store, with Jan and Jade happily signing copies for you on the day.